On Tuesday 13 February 2023 a meeting was held between the representatives of the Hellenic Cystic Fibrosis Association, Ms Anna Spinou (President), Ms Irene Katsini (Vice President), Ms Maro Goounari (General Manager) and the Non-Executive President of EOPYY and President of the Drug Price Negotiation Committee, Ms Nadia Gogozotou.
The Association representatives thanked Ms. Gogozotou for the successful completion of the negotiation processes following the recent signing of the reimbursement agreement for innovative treatments that "freeze" the disease. At the same time, they conveyed the positive experiences of patients from receiving the innovative treatments with a dramatic improvement in their health and quality of life, stressing the need for continued smooth access to the formulations not included in the current reimbursement agreement. The issues related to the facilitation and smooth accessibility of treatments for patients, such as electronic prescriptions, duration of the SSI, etc., were also discussed, while the need for the participation of patient representatives in the drug evaluation and negotiation processes was stressed in order to facilitate the work of the committees.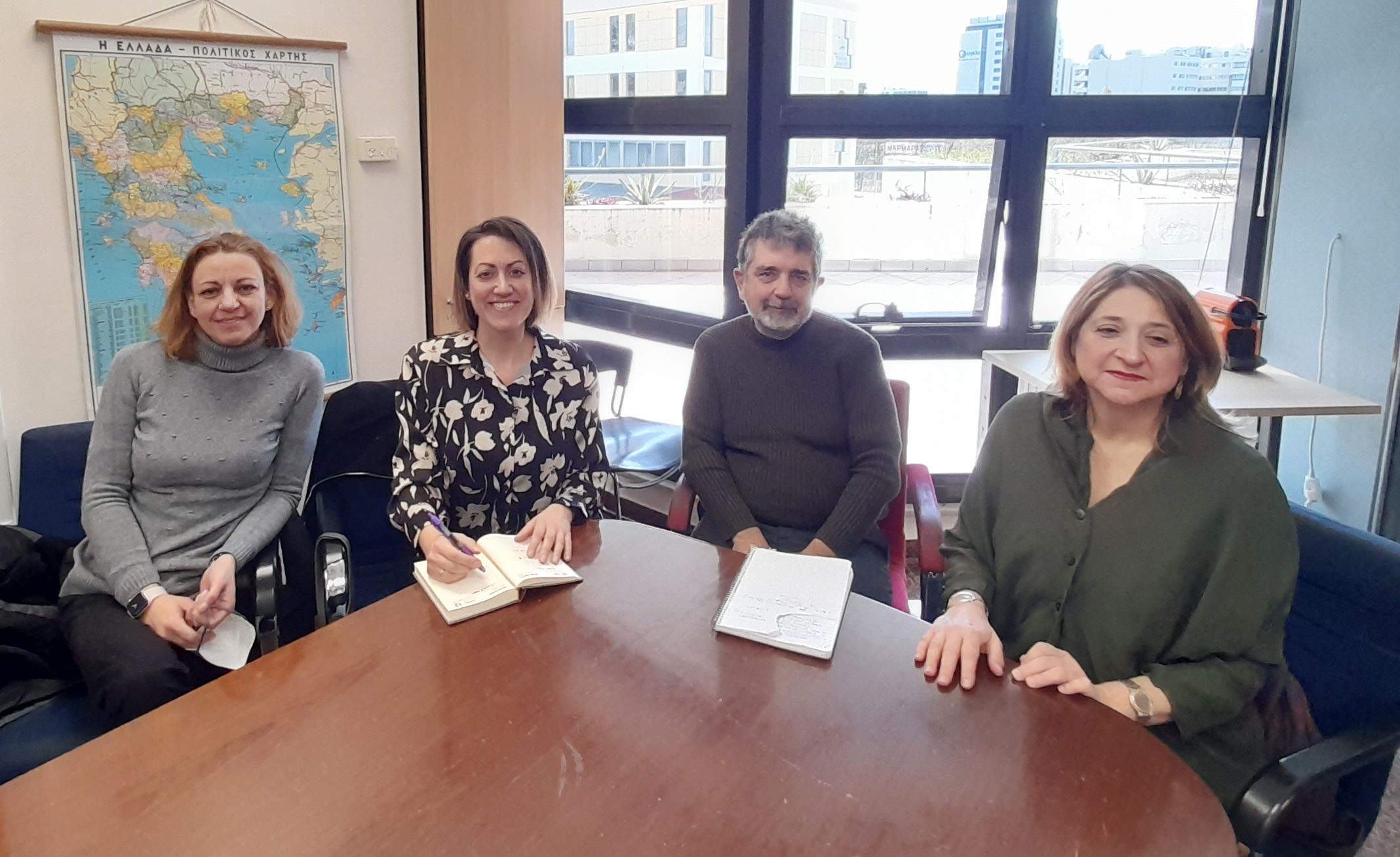 Afterwards, a meeting was held between the representatives of the Association and the Head of the Head of the Department of Planning of Medical Device Services of EOPYY, Mr. Konstantinos Zacharopoulos. As it is known, the Director of EOPYY, Mrs. Theano Karpodini, from previous years had satisfied the request of our Association for the inclusion of the new generation eflow nebulisers in a different reimbursement budget for Cystic Fibrosis, ensuring smooth access for our patients. In this context, our representatives described to Mr. Zacharopoulos the need to include airway cleaning devices and special models of nebulizers for infants with Cystic Fibrosis in the register of reimbursed respiratory items of the EOPYY.