HCFA organises a live music event of free entry with the music band "48 Ores" for raising awareness about Cystic Fibrosis and organ donation. The event will take place Wednesday, September 20th, at 20:00 p.m., at the Open Theater "Thanasis Veggos" (173 Peloponnisou street, Korydallos, Athens).
The event is organized on the occasion of the 40th anniversary of the Association and as part of the actions of the "Breath Unlimited- Be a life donor" campaign, an awareness campaign about Cystic Fibrosis and transplants, which the Association has started since 2020 with the support of the President of Hellenic Republic, Mrs Katerina Sakellaropoulou. The purpose of the music event is to raise public awareness on CF: the most common inherited disease, the value of prevention and organ donation.
Cystic Fibrosis patients and our families face a difficult daily life from birth. We are fighting to gain our breath and our lives. Trough music we want to send the message that no matter what happens, no matter how difficult things are, we never give up.
Through music we hope to communicate the optimism and the hope that is born for CF patients through innovative treatments and lung transplantation and to raise public awareness of the value of prevention and organ donation.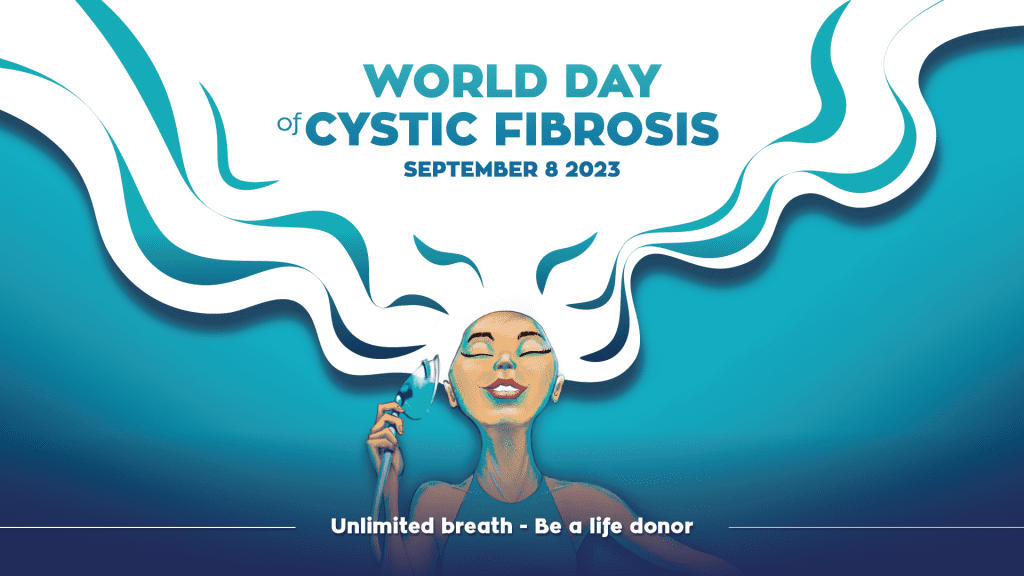 Special thanks to the music band "48 Ores", who immediately responded to our invitation and they promise to entertain us and send the message of "Breath Unlimited" and "2nd chance for life".
Many thanks to the sponsors and the supporters of the music event, and especially to the Mayor of Korydallos, Mr. Nikolaos Khoursalas, who supports CF patients.
The event will also be live streaming on the Association's social media. Before the start and during the event, there will be the information booth of the Association with information leaflets and souvenir gifts.
The music event is under the auspices of the National Transplant Organization, the Onassis Heart Surgery Center and the Municipality of Korydallos and is supported by Vertex Pharmaceuticals- Major Sponsor, Gilead Sciences- Bronze Sponsor and Motor Oil- Donor. Communication Sponsors: Life Valley, News4Health, TheDailyHeath, HealthWeb.
We wait you all at the Korydallos Theater "Thanasis Veggos", on Wednesday September 20th at 20:00 p.m., to join our voices together and spread as loud and as far as possible the message of "Breath Unlimited" and "2nd chance for life"!