"Breath Unlimited" Campaign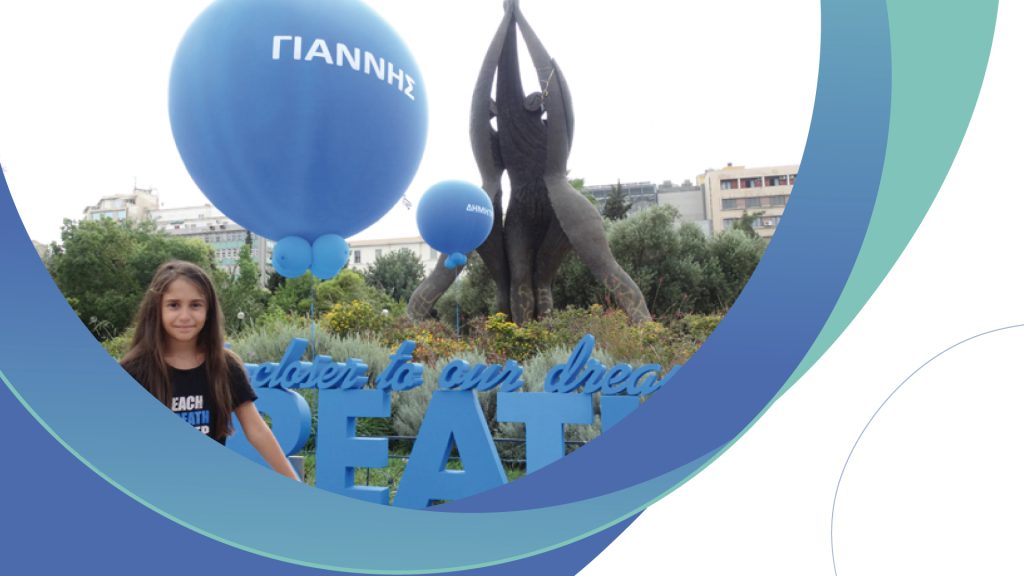 Since 2017, the Hellenic Cystic Fibrosis Association has launched the "Breath Unlimited" information and awareness campaign with actions to raise public awareness of the disease, advocacy, and support for Cystic Fibrosis patients and their caregivers.
During World Cystic Fibrosis Day, the Association organizes awareness actions aimed at informing the public about the disease.
Actions for early access to the revolutionary treatment that
"freezes"
the disease
In October 2019, the release of the fourth CFTR Modulator in a series of treatments of the triple drug combination ivacaftor/tezacaftor/elexacaftor in combination with ivacaftor, under the trade name Trikafta, was approved in America. Trikafta/Kaftrio is currently the world's first triple-combination therapy for which approximately 90% of the CF population is eligible.
Under pressure from the Hellenic Cystic Fibrosis Association, in April 2020, the early access program to the revolutionary treatment that "freezes" the disease was launched in Greece, saving the lives of 30 Greek patients in critical condition.
The pivotal role played by the Hellenic Cystic Fibrosis Association in activating the early access program was recognized by its award of the PRIX GALIEN GREECE 2021 "Nobel" pharmaceutical prize. Following the approval of the treatment by the European Medicines Agency (EMA), the Association continued its actions to ensure timely and equal access for all eligible Greek patients.
In January 2023, the negotiations between the Greek state and the pharmaceutical company led to a compensation agreement that allowed most patients access the innovative life-saving therapy.
Today, all eligible patients in Greece receive the treatment, winning their lives and " Breath Unlimited" back.
Illumination of the
Hellenic Parliament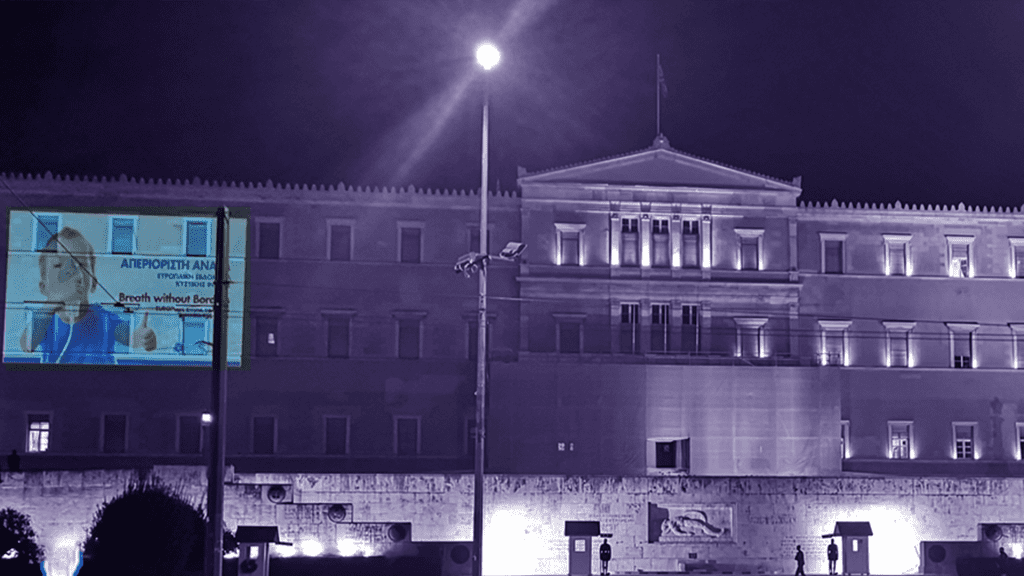 The Association lit up the building of the Hellenic Parliament screening a double slogan:
"Breath without Borders"
This motto represents the Association's collaboration with the European Cystic Fibrosis community. It summarizes the effort of CF patients for equal access without borders in Europe to the treatments and Health benefits that will strengthen their breath and improve their level of care in every European country.
"Breath Unlimited
The second slogan expresses the effort of Cystic Fibrosis patients in Greece who fight for equal and direct access to innovative treatments, self-management of the disease and, improvement of CF Units, development of lung transplants.
Actions
to support patients and carers.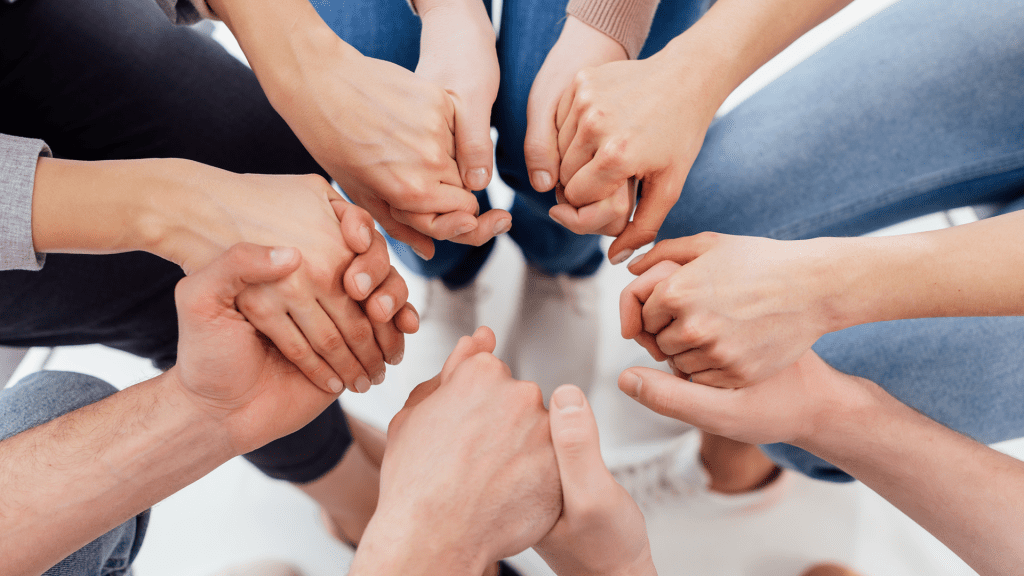 The Association:
-provides free individual spirometers to patients with Cystic Fibrosis throughout Greece. These respiratory function monitoring devices help Cystic Fibrosis patients self-manage their condition while protecting them from hospital visits.
– launched for the first time a program of psychological support groups for Cystic Fibrosis patients and their caregivers from all over Greece. The program is provided free of charge to educate, guide, and empower patients and their caregivers.
-organizes monthly online meetings – coffee breaks during which patients and caregivers share their personal experiences, so no Cystic Fibrosis patient or caregiver feels alone.
Interviews
and featured articles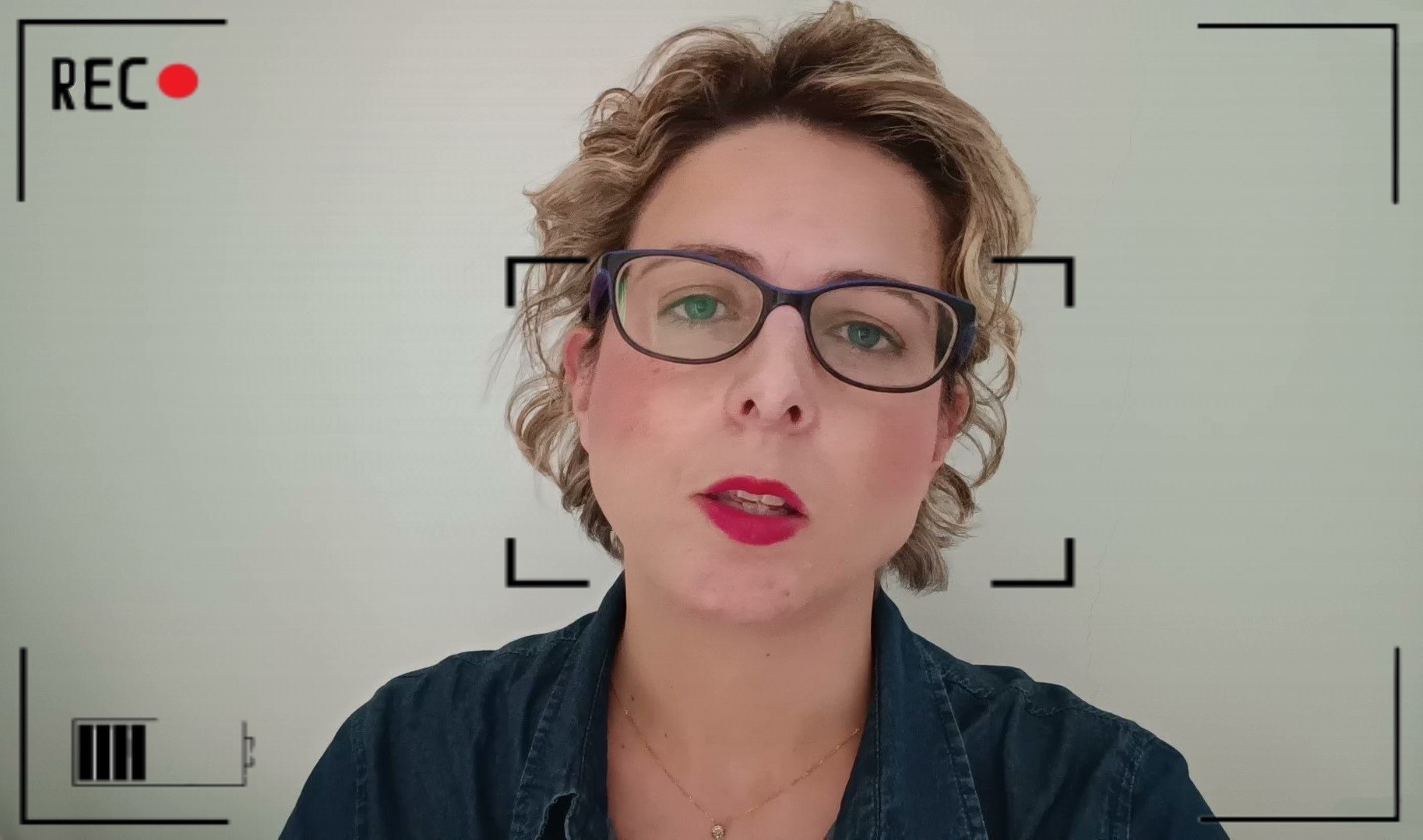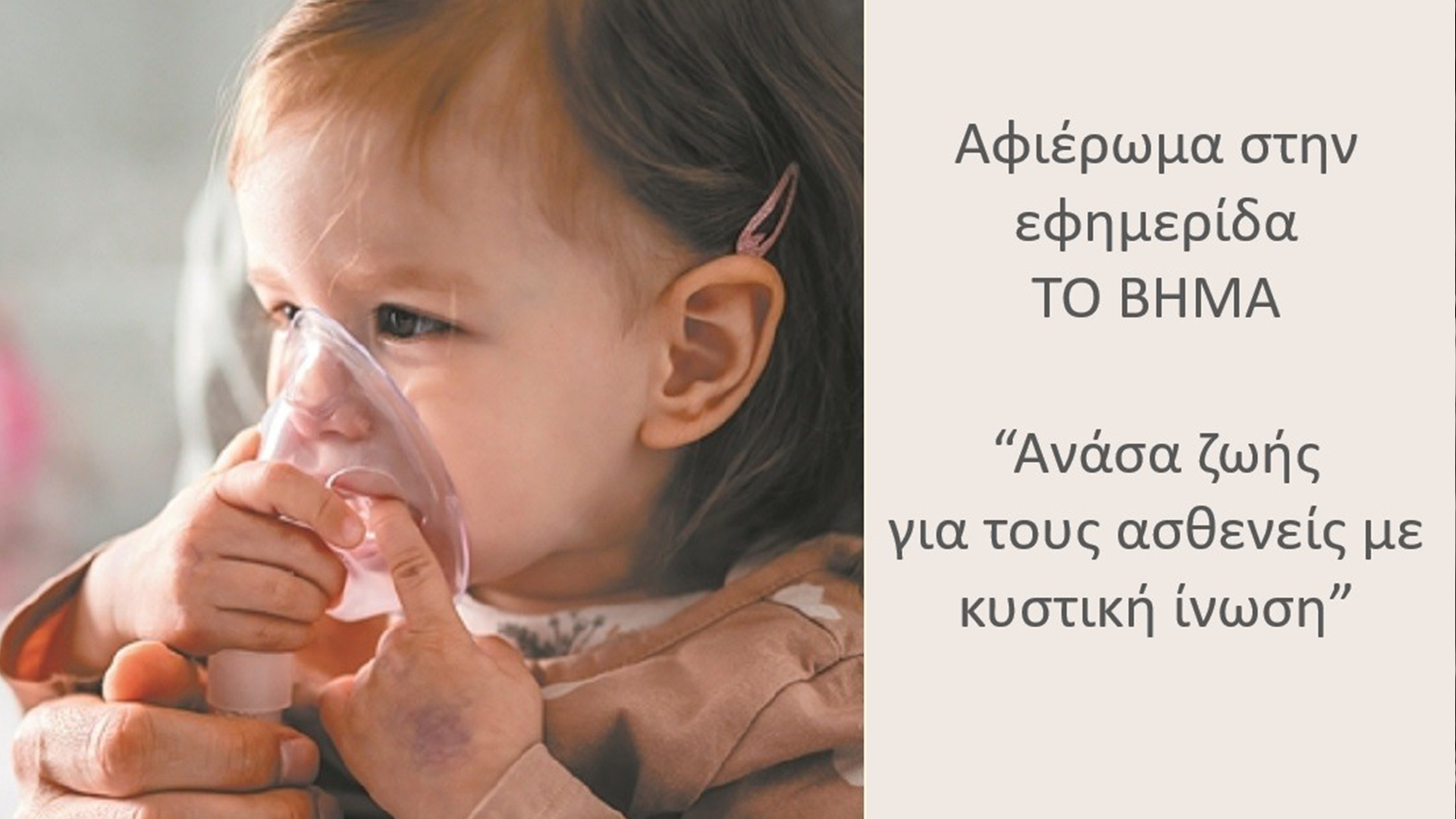 The campaign encourages patients and caregivers to share their personal stories publicly, highlighting different aspects of the disease.