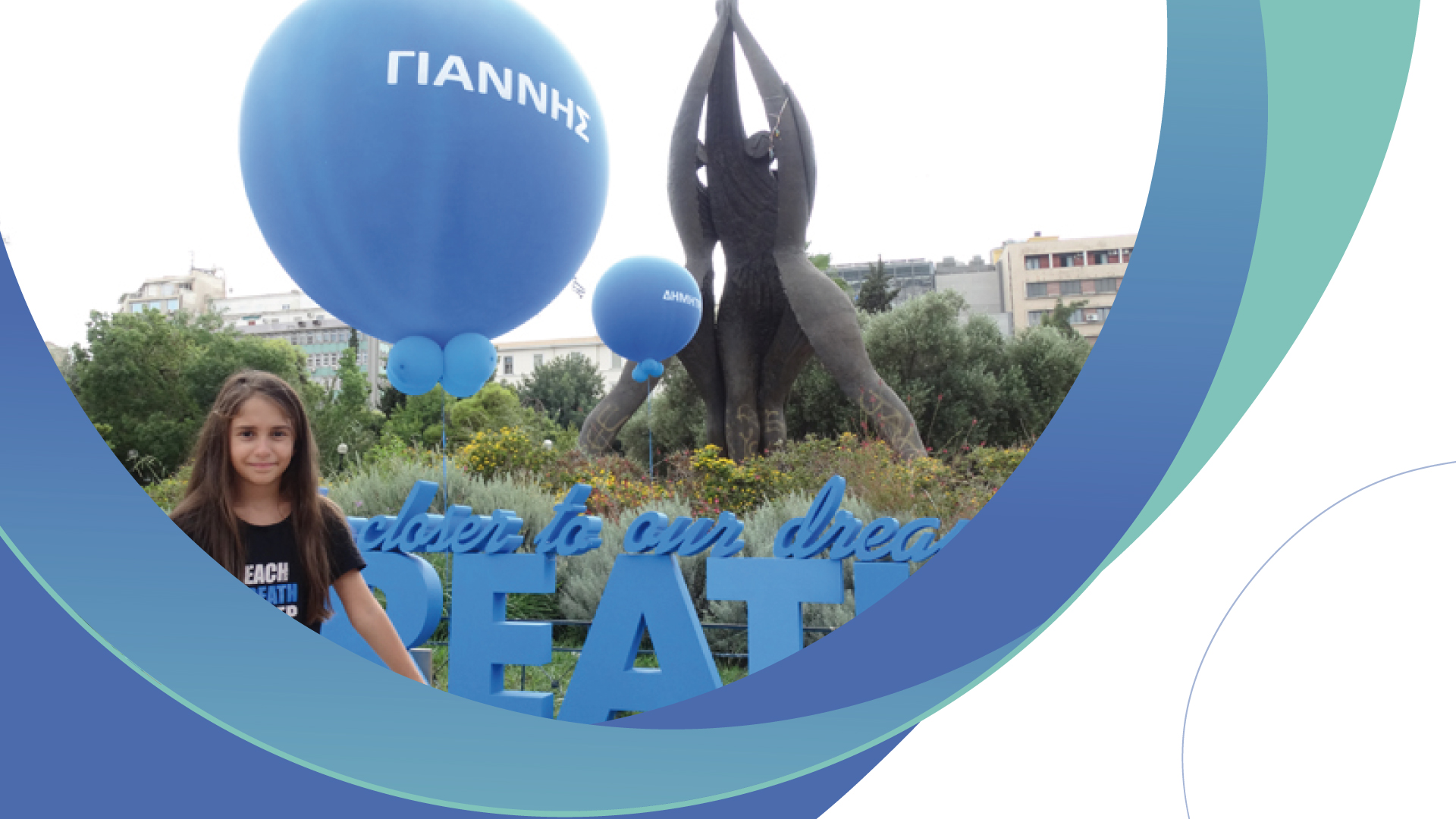 "Each breath

a step closer to our dreams"
a different campaign!
The Hellenic Cystic Fibrosis Association organized the "Each Breath" information and awareness campaign from 2012 to 2016, which included multiple actions to raise public awareness of the disease and prenatal screening.
"Each breath a step closer to our dreams"
Cystic Fibrosis in previous decades was unknown to the public, while the survival expectancy of patients was very low, as there were no innovative treatments. Through the campaign, the Association created a hopeful slogan for the public, focusing on patients' daily struggle to realize their dreams.
At the same time, the campaign acted as a catalyst for the Association's claims and the response to its requests from the health agencies. As a result, a rare disease within a few years began to become known, while patients started to accept the condition, starring themselves in awareness spots.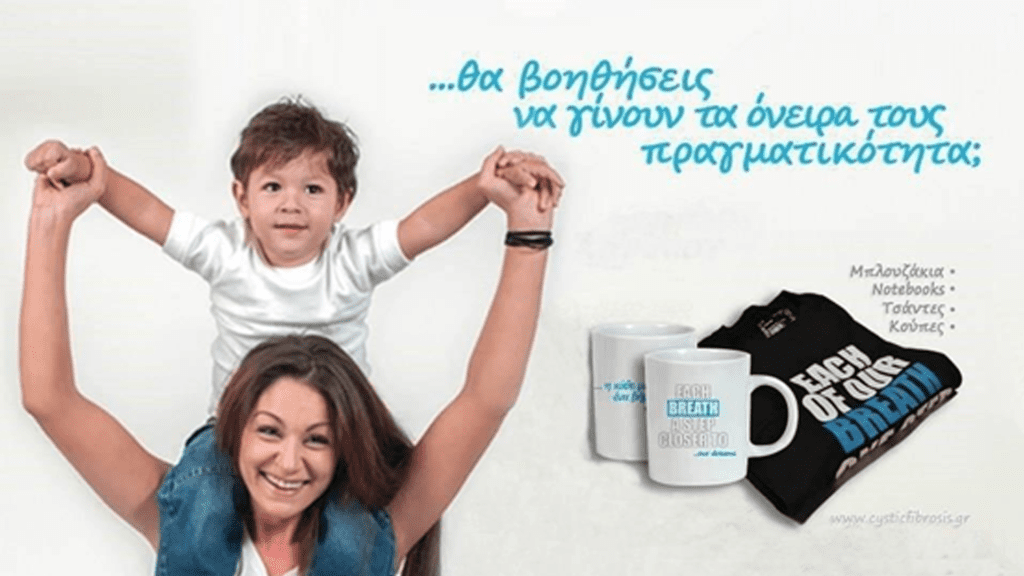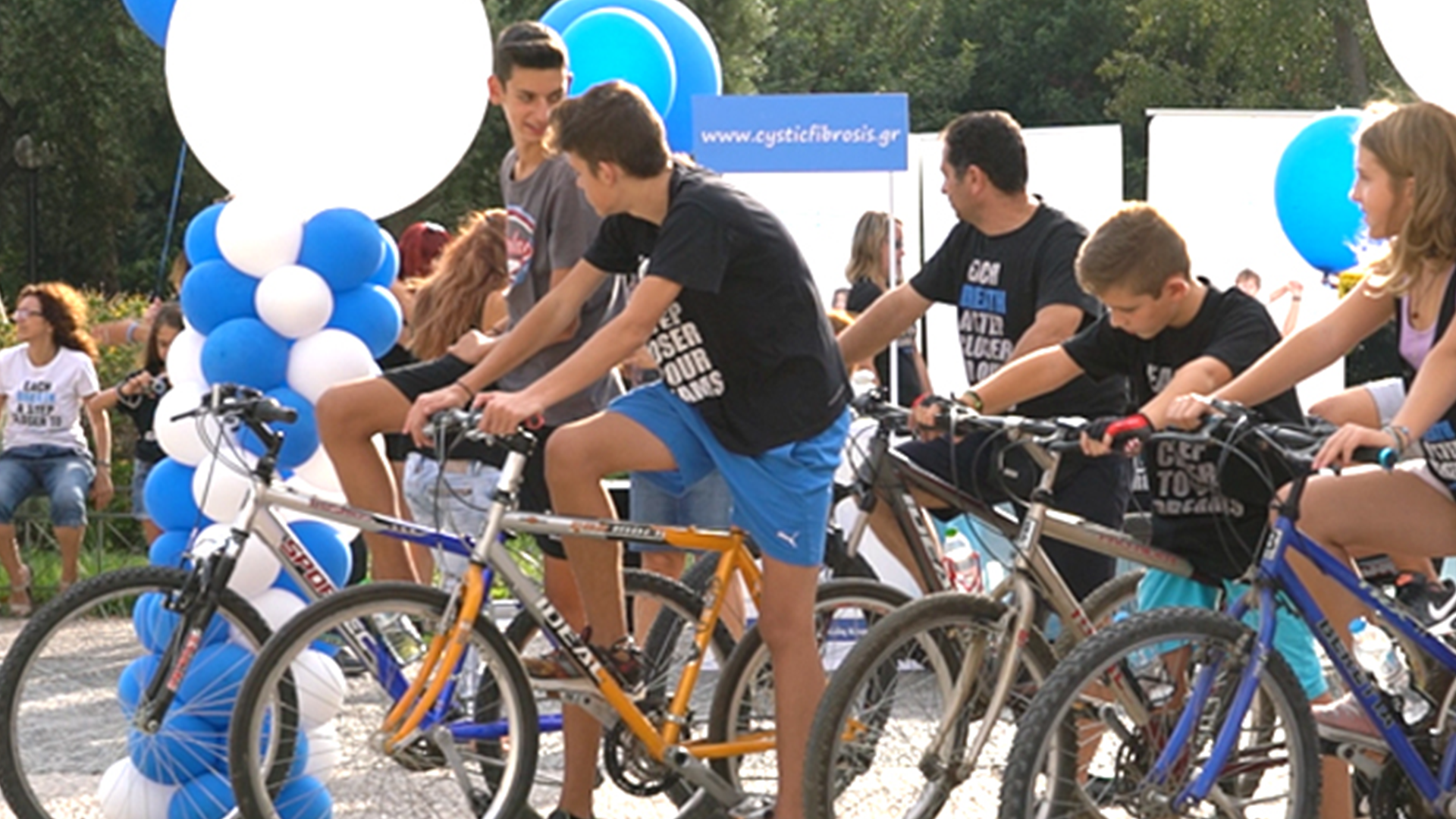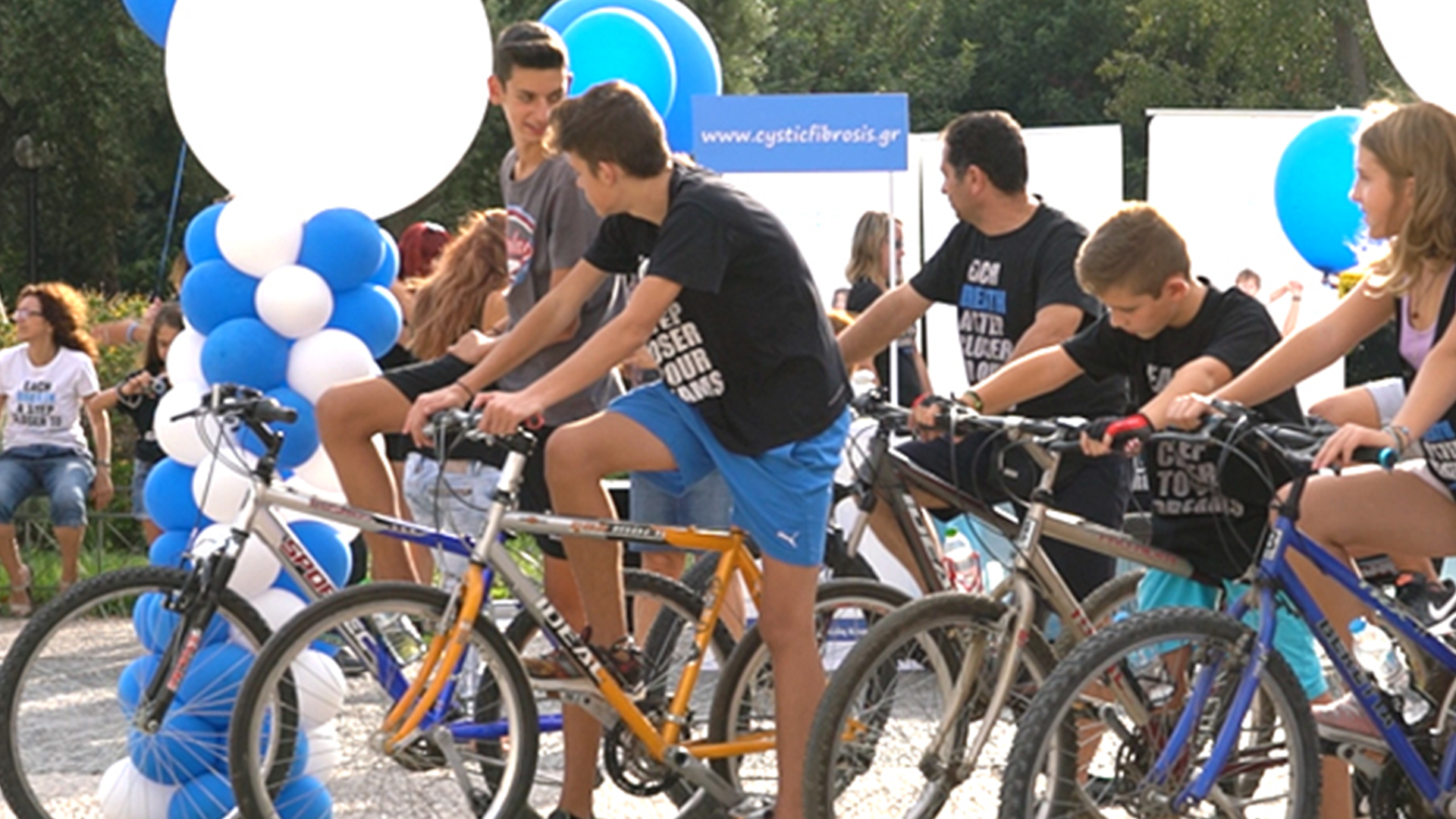 ''Each Breath"
Memorabilia
cups
notebooks
Shirts
diaries
agendas
bags
"Each Breath"
Racing Team
The Association created the CF Competition Team, which participates in various sporting events and actions (Authentic Classic Marathon, "Alexander the Great" International Marathon, cycling races in Athens and Thessaloniki), intending to raise public awareness of the daily struggle of patients. At the end of the cycling races, the Association symbolically released balloons into the sky each year with the names of the patients who had lost their lives in the previous year.
Hellenic rock bands support Cystic Fibrosis!
The Association organized a music event at KOOKOO Live Music Bar with artists of the Greek rock scene.
''Each breath -
Living with CF''
Since 2017, the Hellenic Cystic Fibrosis Association has launched the "Breath Unlimited" information and awareness campaign with actions to raise public awareness of the disease, advocacy, and support for Cystic Fibrosis patients and their caregivers.
TV Interviews featuring
patients' stories
2012 Mega Channel "Protagonistes"
– A group of children with Cystic Fibrosis with dreams
TV Show ''All about my health''
– a CF patient becomes a mother
''360 degrees'' AlphaTV
- Young patient takes care of CF patients
* Two months after the interview, young Vivian lost her life.
''Tatiana Live'' EpsilonTV
- The transplanted lung patient for the 2nd time proves that there is a 3rd chance at life
"Mia" StarTV
- The 38-year-old mother with Cystic Fibrosis talks to Tatiana Stefanidou
"Truth with Zina" StarTV
- A CF patient becomes a mother